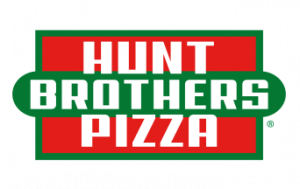 Original
Our Original Crust is a self-rising 12" crust covered in our signature tomato sauce and 100% natural part-skim mozzarella cheese. With cheese spread to the edge of the crust, there is nothing basic about this classic
Thin
Freshly baked thin and crunchy golden-brown crust topped with our signature tomato sauce and a blend of 100% natural part-skim mozzarella, white cheddar and aged parmesan cheeses.
Double Cheese
For two times the cheesy goodness, add double cheese for an additional cost.


Meats
Pepperoni
Italian Sausage
Beef
Bacon
Veggies
Bell Peppers
Mushrooms
Onions
Black Olives
Banana Peppers
Jalapeño Peppers
All Toppings - No Extra Charge!
Wings and WingBites® offer the perfect complement to Hunt Brothers Pizza. Choose from four different flavors made just for you. Available as a single or double order, or party size!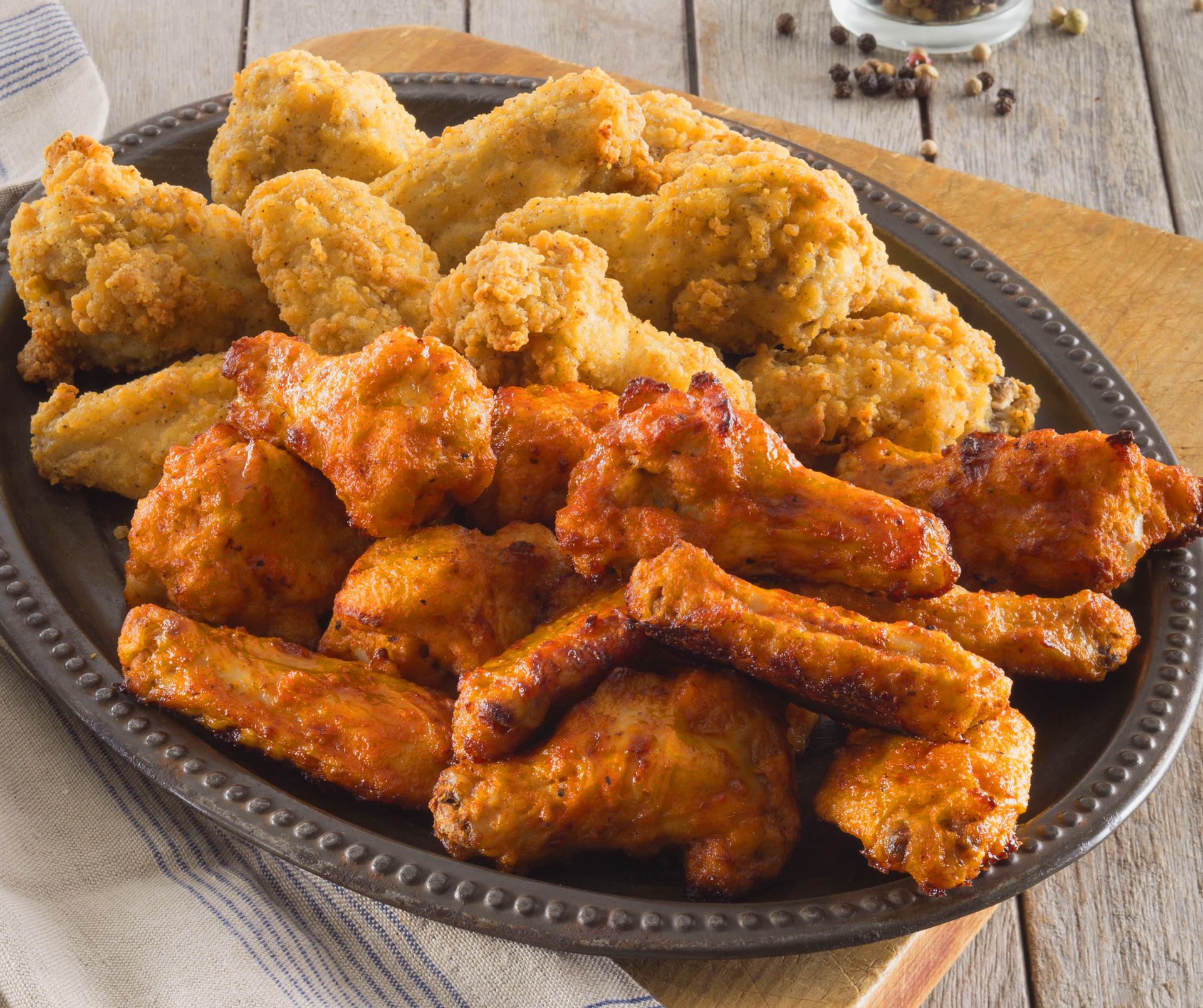 Wings
Available as:
Southern Style
Hot 'n Spicy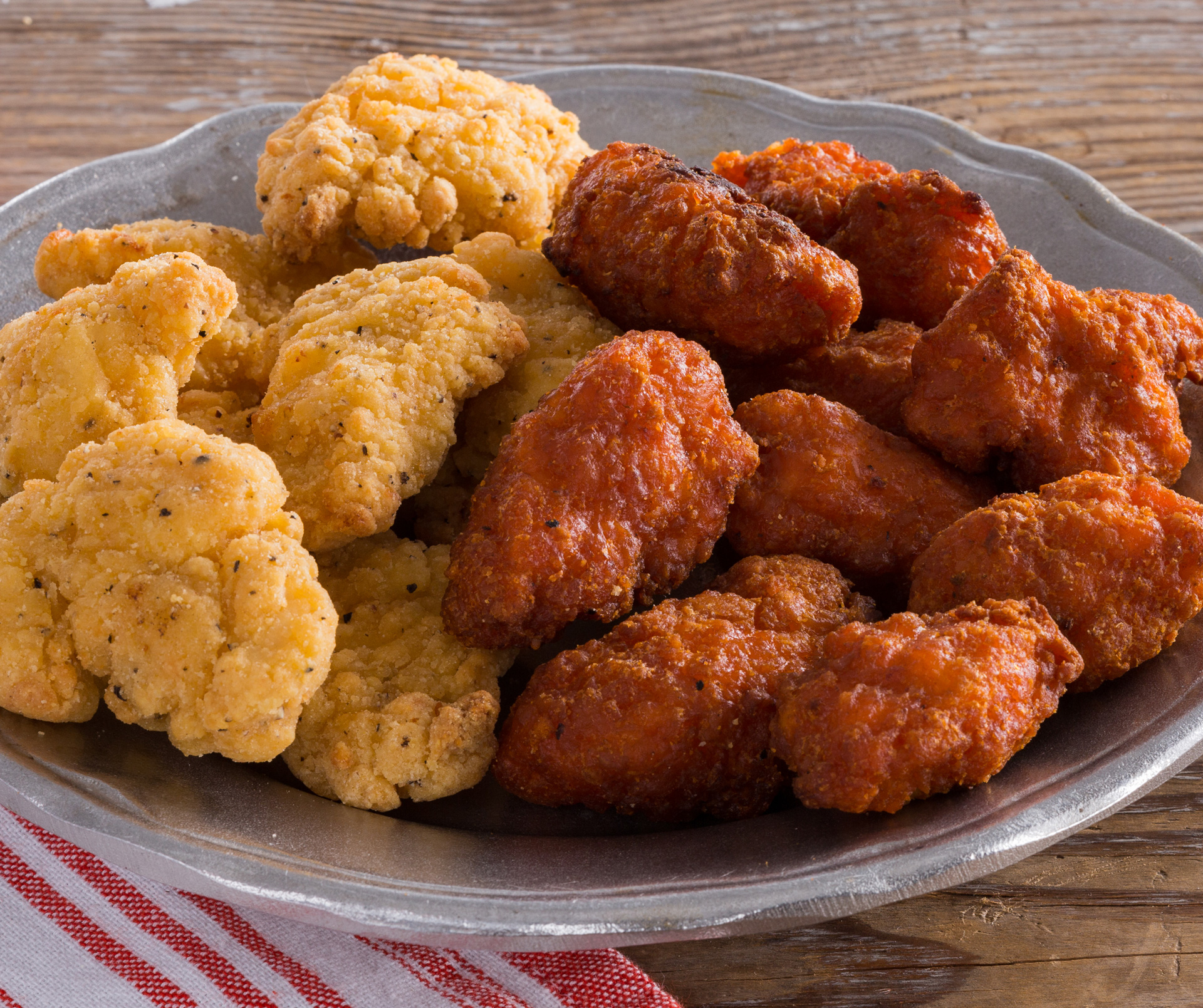 WingBites®
Available as:
Home Style
Buffalo
Lotsa Meat Pizza
A pizza that lives up to its name, our specialty Lotsa Meat Pizza is topped with mouth-watering Italian sausage, savory beef, tender bacon, and zesty pepperoni.
Loaded Pizza
You won't make it to the car without a bite. Our Loaded Pizza is topped generously with Italian sausage, delicious pepperoni, chunks of bacon, savory beef, bell peppers, mushrooms, onions, black olives, banana peppers and jalapeños for added kick.
Veggie Pizza
We call this one garden-to-pizza. Our Veggie Pizza is packed with ripe bell peppers, mushrooms, onions, black olives, banana peppers and jalapeño peppers. It's the vegetarian option you want, when you want it, the way you want it.
Breakfast Pizza
Pizza for breakfast is good, but our specialty Breakfast Pizza baked fresh is better. Topped with fluffy scrambled eggs, chopped bacon, breakfast sausage, and of course a blend of mozzarella and cheddar, it's all there on our signature buttered crust for one heck of a breakfast any time, day or night.